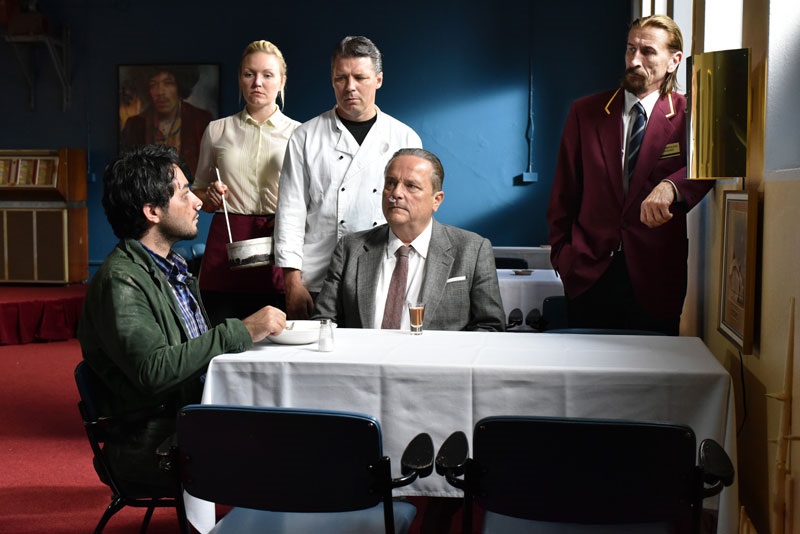 The title of the program will probably surprise some people and even offend others. When we invited movies from Romania, Hungary, Poland, Bulgaria and Finland we unwittingly placed Eastern Europe in opposition to its more serene and prosperous Western neighbor.
This is not merely historical truth, but artistic truth as well. The cinema of the "fringes" differs drastically from the legacy of the classic European countries like France, Italy, Germany. Once Andrzej Wajda summed up this difference when he said that all his life Bergman was making movies about man and woman while he was shooting films about young ladies and lancers.
The history of Eastern Europe (which is called Central Europe nowadays) is a cruel and dramatic history of the fringes of European civilization. It is no accident that two films called "Fringes" appeared in Russia, the farthest of the "fringe" territories. They were directed by Boris Barnet (1933) and Pyotr Lutsik (1998) and were both remarkable. The aesthetics of the outskirts is special, it acquires new meaning and significance at the time of globalism and migration. Such states as Portugal or Iceland situated in the outer regions of Europe, can become "fringe countries".
The program offers works by outstanding directors – Aki Kaurismaki, Ildiko Enyedi, Agnieszka Holland as well as Andrzej Wajda's last film "Afterimage". It presents samples of the developing Romanian and Bulgarian schools. These diverse films have a common mental and emotional stance, which we have called "euphoria of the fringes".